What is Responsive Website Design?
The overall cost of responsive website design is different based on multiple factors. Typically, there is no way to provide a general overall cost of a responsive website design service.
The benefit of responsive website design is that your website or web application displays properly and is functional on all devices. The current technology landscape is made up of many devices and there is an increasingly large amount of users navigating the web via a mobile device. You also have the ability to update the user experience and user interface. Many companies have found that focusing on responsive website design increased their smartphone conversion rate of about 50%.
What are my options?
That being said, you may be currently finding yourself in any one of these scenarios:
You're a brand new company who wishes to build a web presense
Your company wishes to redesign your complete website or web application as a responsive website or responsive web application
Your company has an already built website and you want to convert it to a responsive website design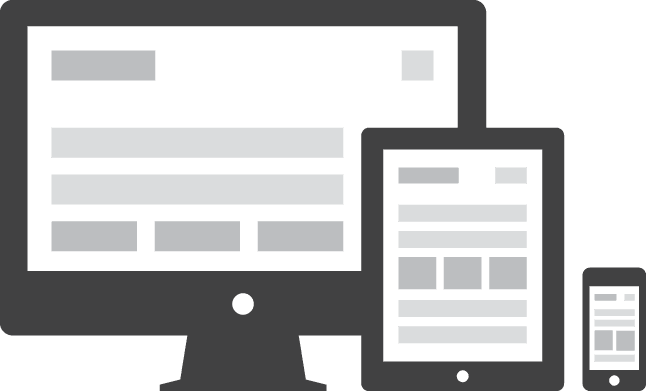 Typically the best scenario that you can be in is a brand new company hoping to design a site. If you are in this situtation, a design and development agency can build a new website that is focused on responsive technology — instead of retrofitting an existing website. At the end of the day, this means lower costs and faster development time.
The second scneario that you could be in is if you have an existing website and need it redesign. If you are planning on redoing the look and feel of the website, it would also be a good decisions to understand your users and decide if responsive website design is worth the additional cost. Our findings say that typically they are worth it.
The last scenario that you could be facing as a business is to retrofit a website to be responsive. This is typically the hardest and the most costly. Depending on how the website was built, it may be extremely difficult to change the website without damaging your existing functionality. Though this process sounds painful, it is typically worth the extra time and money to convert. Your users will thank you for it.
Responsive website design price can vary
At the end of the day, consider responsive website design or redesign as an investment since many companies have seen increased conversion rates. Remember that a newly found company or a completely new website or web application will be the cheapest to design responsively. A redesign or a new facade will be the second cheapest. The most expensive is a retrofit. After reviewing these scenarios, you can see how it can be difficult to provide a definite cost for responsive website design. But armed with this information about the different scenarios available to you, you will be able to make informed decisions for your business that can help you grow and expand.